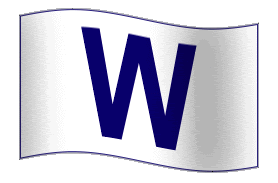 Reed's terrific catch tops his grab from a year ago in Washington! Love the fact Prince tips his cap to Johnson after the play too.
Johnson replaces Bradley who's lasted a whopping six games before suffering an injury. Now Lou probably sits M.B. for a couple of games, which is ideal if it keeps him off the DL.
Here's the rub against Soriano: when he's Hot he's HOT…and when he's Not he's Not. It's a give-and-take that's hard for fans to adjust too – including myself.