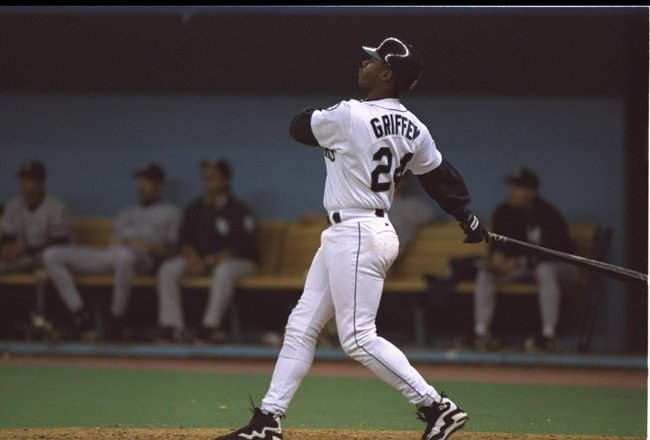 When Tyler Griffey made a wide-open layup with 0.9 seconds left to lift Illinois over top ranked Indian 74-72 in men's college hoops Thursday night,
I thought 'Wow, what a finish. What a game!'
I also couldn't help but think of one of my all-time favorite baseball players—Ken Griffey Jr.—and how it's been nearly three years since his abrupt retirement from the Mariners in early June of 2010.
Griffey quietly walked away after 22 major league seasons having collected 2,781 hits, 1,836 RBI and 630 home runs, the fifth-most long balls in baseball history.
Junior was the total package. The sweet swing, the majestic home runs, the highlight reel catches, the swag, the ever present smile and the backwards cap; I loved it all. Who didn't?
I even had those ugly Griffey Jr. shoes, several pairs to be exact, when teal was cool back in the day.
It's hard to nail down my favorite Griffey Jr. moment. I could go on and on. But the time he flew around the bases from first to home scoring the decisive run to eliminate the Yankees in the 1995 ALDS I knew who my favorite player was.
Of course he's still one of my favorite players and always will be. And in two years it will be nice to hear his name again upon his induction into the baseball Hall of Fame.
Long live The Kid.