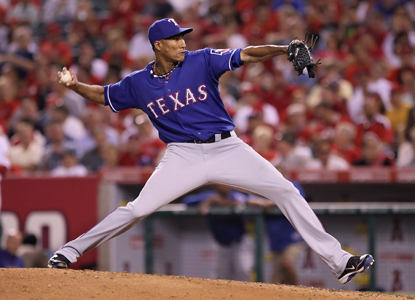 Two reasons I'm picking the Rangers to win the World Series.
First of all, I made the awful mistake of choosing hitting over pitching in last year's Fall Classic. Not smart.
Any good baseball fan knows good pitching beats good hitting, especially in the postseason, and that was more than evident with San Fran's dominate staff last October.
Secondly, I just can't bring myself to pick St. Louis seeing as they're the Cubs' biggest rival. I know that's not the most sound prognostication, but I'd rather not jeopardize any good karma choosing the Cards to win it all.
Wishful thinking aside, there's no clear evidence suggesting either club has better starting pitching.
So why choose Texas?